OK< so let's get this show on the road! Sorry it's not a Stirling, I don't happen to have one of those in my "stash" of kits, but I hope this will do.
Firstly, what I find are essential tools to make construction as easy as possible:
This shows a few sanding sticks of varying grades, they go from coarse to very fine. These tweezers aren't really up to the job, I keep intending to buy some better ones, I will one day. I have other pairs, including some spring ones which come in handy at times. Sharp knives are a must; these have different blades for different circumstances, though one good one will do. I use Tamiya masking tape for many purposes, it comes in various widths and last ages. Finally of course, polystyrene glue.
Some shots of the kit: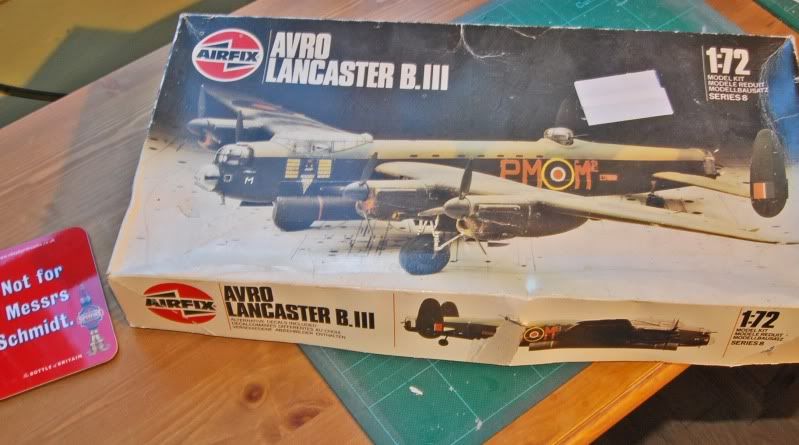 A battered box! And one of the sprues, black plastic causes minor difficulties in having to be pre-prepared with an undercoat before painting.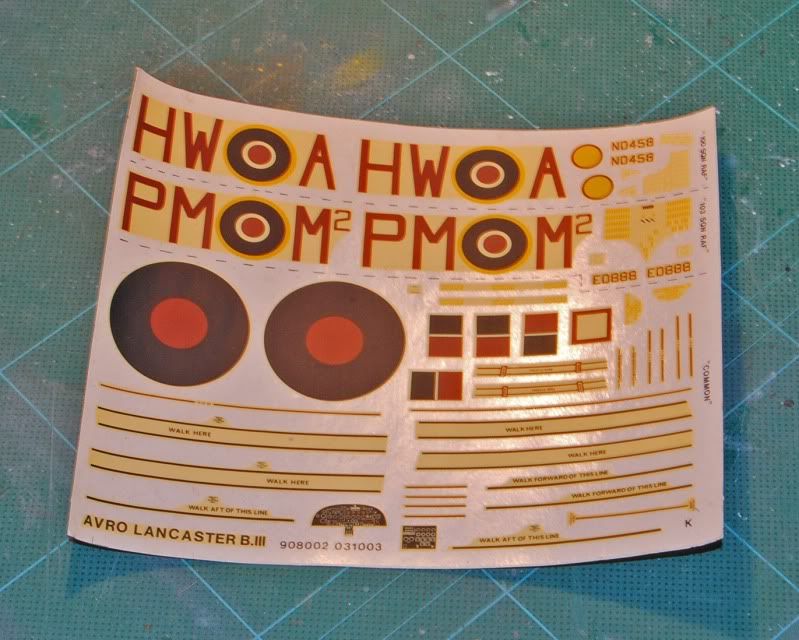 The decals (we used to call them transfers in my day!) are so old they'll be useless - look at that yellowing!
More soon
Max