I've wanted to model a Fortress III (derived from the B17G) which 214 squadron flew supporting many Bomber Command operations. Their function was to blind the German radars and radar-controlled AA guns through the use of "black boxes" such as Mandrel and Jostle IV, as well as windowing.
So I've made a start using the "ancient" Revell/Monogram 1/48th B17G, the moulds were made in 1975 so it's been around a long time, and it shows in many ways when compared with modern kits. Having said that, it's pretty much flash-free and from dry-fitting seems to go together well. I like the key-locking technique for fitting the wings accurately to the fuselage but the perspex items aren't good - the plastic is thick and many items have nasty little locating tabs which would be clearly visible when fitted. Consequently I've bought the Squadron vac-formed items which will terrify me when I come to use them because they're expensive (for my pocket anyway!) and easily cocked-up.
Here are some initial shots as starters:
I like the detail moulded inside the fuselage, I won't be adding anything further to the inside apart from the immediate nose area - some curtains!!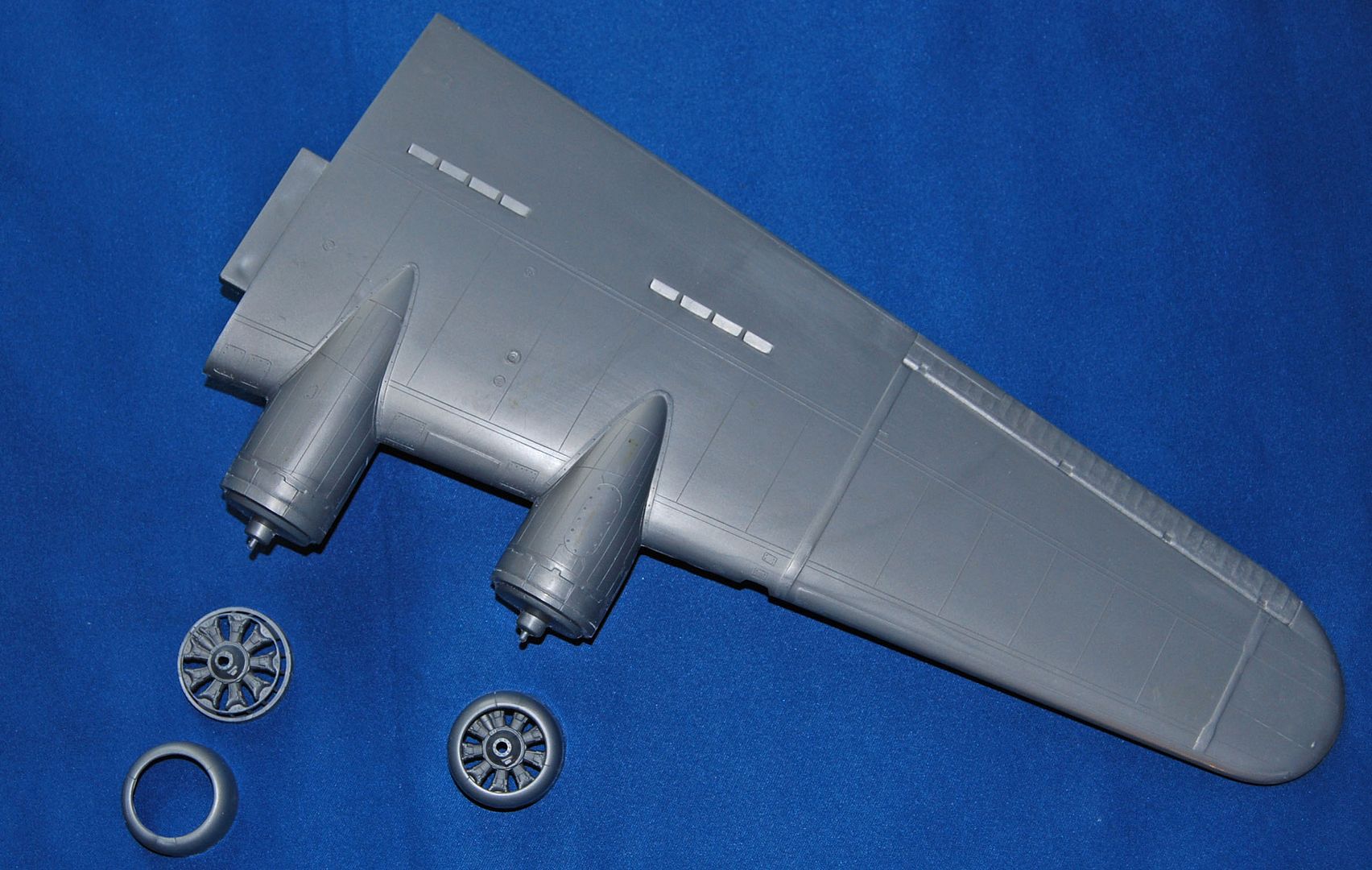 The upper and lower wing halves fiited together very well. It was only after I'd done this that I realised I could have fitted some fine mesh behind the air intakes on the wings' leading edges. Doh!!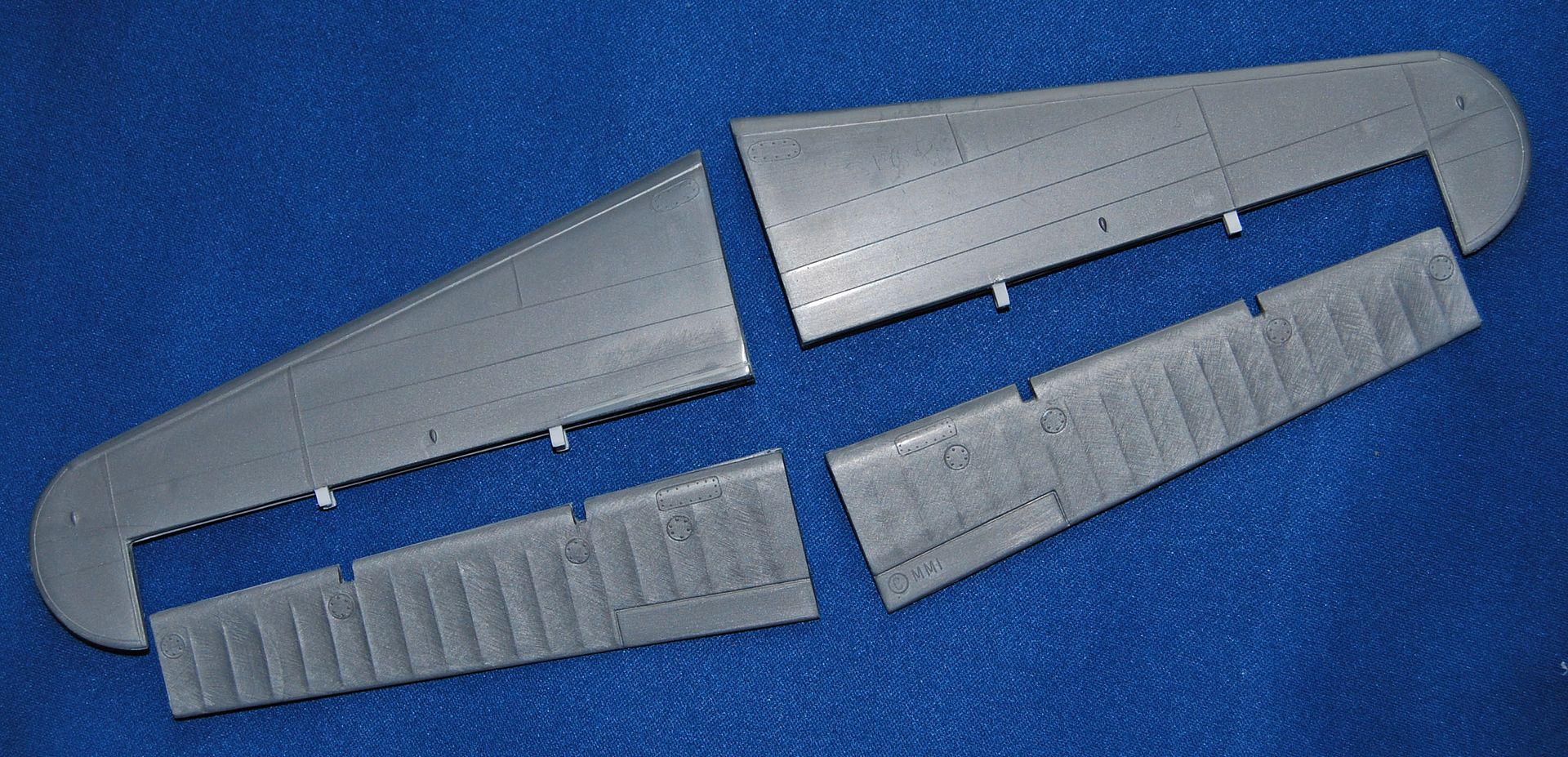 I can't resist cutting out elevators and rudders on my models to try to give a little more "character" when finished. Makes for more work though.
Ah, a lovely simple undercarriage, just 2 bits. I may get the Eduard Brassen wheels, I'll see how these look first.
The clear bits....see above.
Most, if not all, of the Fortress IIIs were second-hand from the USAAF and look rather worn out, so that's the finish I'll be trying to achieve. Note the chin H2S dome, I'm adapting, slightly I hope, one from the Tamiya Lancaster to fit the Fortress.
More soon I hope,
Max