There is no paralell in warfare, to such courage and determination in the face of danger, over so long a period. Such devotion, should never be forgotten.
---
Good interview! 6,500 hours
---
Air Chief Marshal (RAAF)

Posts: 3635
Joined: Mon Jul 06, 2009 10:55 am
Location: Gold Coast, Queensland - Australia
What a fantastic build .............. and it's a Short Stirling!
Superb effort.
Thanks Alan for the post.
John
Here are a couple of 'stills' from the tape ...........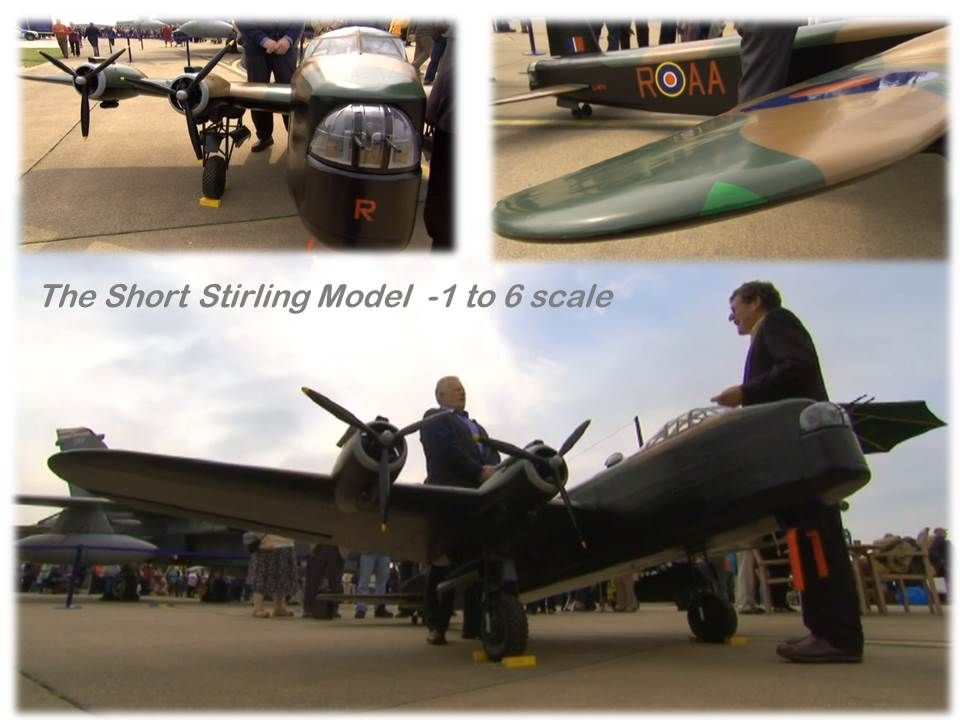 K for Kitty Crew - Winthorpe, 1661 HCU's - stirlingaircraftsoc.raf38group.org/
630 Squadron - East Kirkby
" There is nothing glorious about war with the exception of those who served us so valiantly"
---
Puts mine in the shade for size at least! - Almost twice the size!

I didn't hear the modeller's name - I'd love to know if those wheels retract or not, what fuel it uses and what the all-up weight is.

Pity the researchers were a bit slack on how many Lancasters remain though.

Robin
---
Group Captain

Posts: 817
Joined: Sat Jan 15, 2011 7:05 pm
Location: St Neots, Cambridgeshire
---
Thanks John.

95 lbs. is a LOT of aircraft to hold onto - I reckon he'd better have a foot bolted to the ground if he's going to fly that!
At least the CAA's weight limits (20kg) don't apply to tethered aircraft - he'd better not let go though!

Robin
---