The weekend just gone saw the annual Bomber Command Commemoration Day take place in Canberra, Australia. On Saturday night, a Meet & Greet function was arranged at the Australian War Memorial, under the wings of Lancaster
G for George
. On Sunday, a ceremony (held in the Commemorative Area of the War Memorial rather than outside at the Bomber Command Memorial because of poor weather) and a luncheon at one of the nearby hotels. A couple of hundred people attended, with at least 31 veterans.
The ceremony was even attended by the Governer-General of Australia, a rare honour indeed. That led to one of the most special moments on a weekend that was packed with them. One of the veterans was a man named Kevin Dennis, who is one of just ten RAAF personnel to have been awarded a Conspicuous Gallantry Medal. He was badly injured in the action that earned him the decoration and was in hospital so missed the investiture at Buckingham Palace. His medal instead turned up, some months later, in the mail. So he has never been properly recognised for his efforts.
The idea was AWM Director Dr Brendan Nelson's. When he was told the back story during the ceremony, he figured, since we had the G-G present, that presented an idea opportunity. He called Kevin forward and had Sir Peter shake his hand - a great moment. Kevin then occupied a place of honour with the official party for the remainder of the ceremony.
A few photos:
Kevin Dennis shaking the hand of the Governer-General, Sir Peter Cosgrove: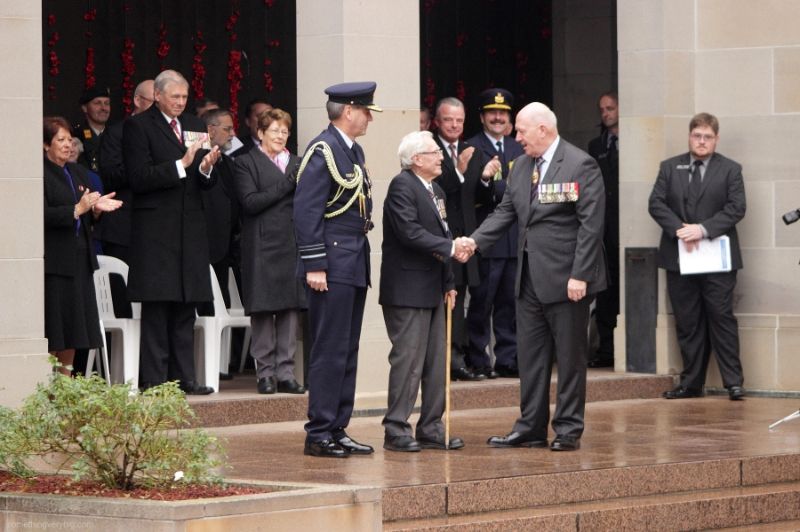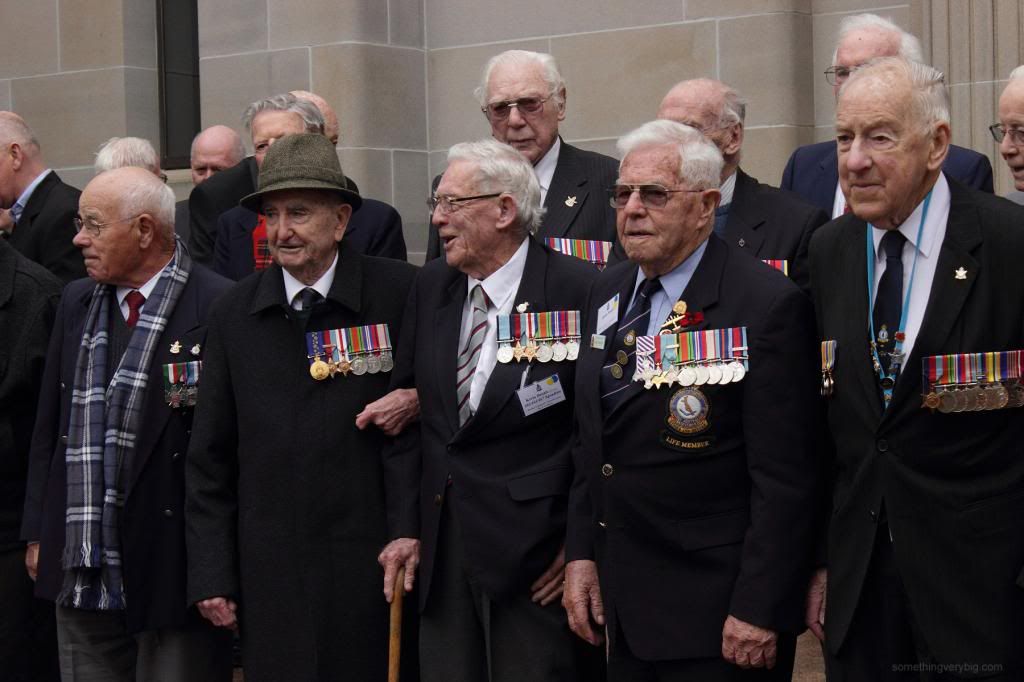 Recognise the bloke on the right, Max? It is, of course, Angus Cameron. I asked him if he remembered speaking with you a few years ago. "Oh yes", he said, "over there!", pointing to the table at which he was sitting that year!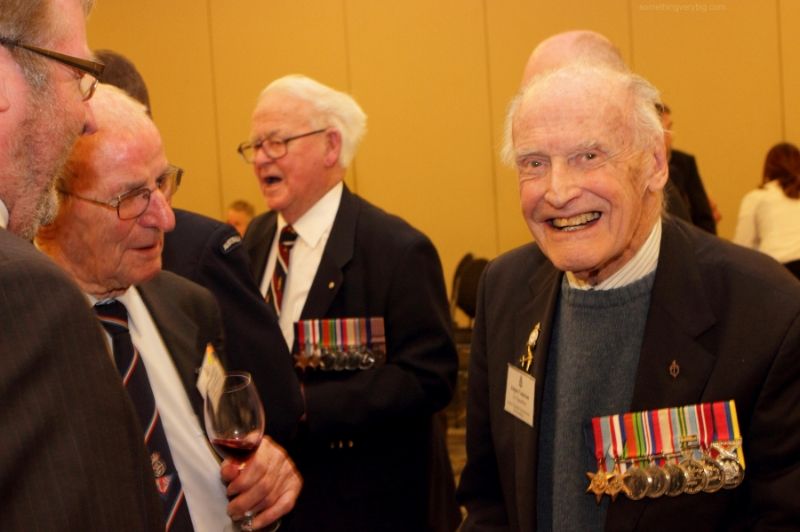 .
Tommy Knox (149 Sqn flight engineer), myself, and 'George':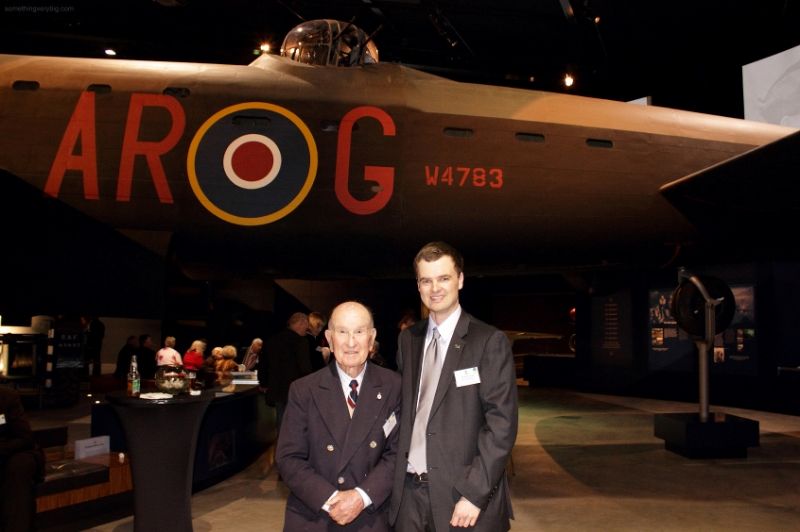 More photos and a (rather long) write-up
over on my blog
.
Adam